FromPrincipal's Desk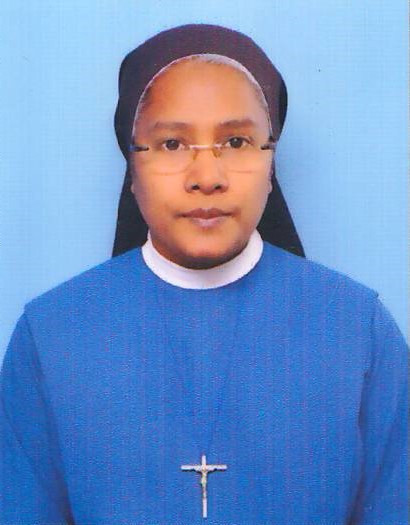 Dear Students, Staff, Parents, Alumni/ae, Benefactors and Well Wishers,
The founders of Cluny Women's College, Late Rev. Sr. Declan Fahy and Rev. Sr. Teresa Rai who laid the foundations of the college, believed in inclusion, change and women empowerment which led them to be the torchbearers for women's education. This educational institution which they established in 1998 under the aegis of the Sisters of St. Joseph of Cluny has nurtured a number of women outstanding in their chosen disciplines in the past 24 years.
In the early years, the dynamic and visionary ideas of our founders have been instrumental in the development of infrastructure and technology to be on par with the requirements of time. I gratefully recall the contributions of all the former Teacher-in-Charges/Principal and faculty who have rendered their committed services to this great institution.
Holistic education has been the tradition of this institution of higher learning. The present faculty are passionately committed to an all-round development of the learners. Principled on the motto "तमसो मा ज्योतिर्गमय" meaning "Lead Kindy Light" and with the vision to promote a society based on love, freedom, liberty, justice, equality and fraternity, Cluny Women's College aims through the academic programmes and pedagogic practices, to empower the learners with sound domain knowledge with skills, social consciousness, critical and creative thinking competences, communicative effectiveness and team spirit. We also emphasize values such as ethics, hope, compassion, resilience and gratitude to be the purpose of education. Hence, along with providing an intellectually stimulating environment, students are given ample opportunities to bring out and hone their varied potentialities and thus bloom into citizens of high competence and sterling character.
After the two years of pandemic which wrought havoc in educational institutions, it is reassuring to witness the capability and efficiency of our fraternity to sail through the challenging situation with might and positivity. This instils hope for future! New ways of being and living are emerging and perhaps will soon be the norm. While we experience systemic changes in the approaches to education with the introduction of National Education Policy 2020 (NEP), it is our uppermost priority and responsibility to respond in an optimistic and positive manner towards making higher education more accessible and meaningful. To do this, we must accept change and provide space for growth, bring out the finest qualities and harness the talent and intellect of every student who enters the portals of this great institution
I solicit the continued support and goodwill of all the stakeholders in the journey of realizing our mission and vision. I pray that the Almighty continues to bless this Institution and all those who are associated with it.
May God Bless us all!
Dr. Sr. Pushpa Michael